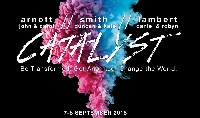 watch preview
This event has now ended:
REPLAY: 1. Carol Arnott - Session 1 - Catalyst Conf - Saturday 8.09.2018
To watch replays of Conference sessions, scroll down below to AVAILABLE REPLAYS and click on the session in the list that you want to play.
FAQ & Support
| How to get access?